5 Benefits Of Selling A House During The Winter
Have you considered putting your home up for sale? Whether you want to move closer to family, are looking to downsize, or are just no longer in love with your current house, consider listing it for sale this winter. I say that while the spring and summer are traditionally thought of as the prime time to sell, selling a house in the winter poses several benefits to sellers.
If you're planning on selling a house, here are five reasons why you should do so in the winter:
Motivated Buyers: While it's true that there are usually fewer people looking to a buy a house in the winter, the ones that are searching for a new home are serious about making an offer. To eliminate buyers that are just browsing, put your home on the market during the cooler months of the year.
Less Competition: During the winter, home sellers will experience less competition from other sellers. There are typically fewer homes on the market, so you'll get more buyers interested in
yours since their options will be limited.
Higher Selling Price: Since inventory is lower during the winter, home buyers will all be competing for the same houses. This can result in multiple offers and even a bidding war, which can drive the price of your home up significantly.
Buyers Take Advantage of The Holidays: Many home buyers take advantage of the holiday break and time off from work to go house hunting. It's also a great way to get the opinion of family members that may be in town for the holidays.
Quicker Lending Processes: Because fewer homes are for sale during the winter months, the banks aren't as likely to be overwhelmed with countless loans to process. A quicker financing process can speed up the amount of time it takes to close on your home.
Are you ready to sell your home this winter? Call me today to get started! You can reach me at (815) 861-8352 or browse my website to learn more about how may assist you in selling a house this winter.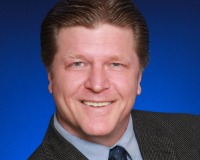 As an agent who's an expert in this local area, I bring a wealth of knowledge and expertise about buying and selling real estate here. It's not the same everywhere, so you need someone you can trust f....