Is Your Home Making You Sick
CANCER AND RELATED RADON ILLNESS
Radon is a naturally occurring gas that seeps up from the ground and is released naturally. Outdoors, the effects of radon are minimal as it dissipates without incident. Indoors, especially with common types of construction, radon accumulates in harmful concentration and has been found to contribute to higher occurrence of cancer and related life threatening diseases. As a conscientious realtor with the best interest of my clients in mind, I always recommend radon testing and (when necessary) mitigation.
WHY TEST FOR RADON? WHAT YOU NEED TO KNOW!
Any home can have a radon problem – old or new homes, well-sealed or drafty homes, homes with or without basements. It is estimated that nearly 1 in 15 homes in the United States has an elevated level of radon. Prolonged exposure to unsafe levels of radon can create an increased risk of lung cancer; in fact, radon is the second leading cause of lung cancer after smoking. Lung cancer caused by avoidable radon exposure is preventable, but only if radon issues are detected and mitigated prior to prolonged exposure in homes and buildings. There is real risk in not knowing if a home has a high level of radon.
WHAT IS RADON?
Radon is a naturally occurring odorless, colorless, radioactive gas formed by the ongoing decay of uranium in soil, rocks, sediments, and even well or ground water. While radon that escapes into the atmosphere is not harmful, dangerously high concentrations can build up indoors, exposing residents to possible health risks.
HOW DOES RADON GET INTO A HOME?
Radon can migrate into the home in several ways. Openings or cracks in basement walls, foundations or floors are common avenues. Sumps, basement drains, and spaces between gas or water fittings can also allow radon into the structure. Other entry points can include gaps in suspended floors and cavities within walls.
HOW CAN I MAKE SURE MY FAMILY ISN'T AT RISK?
I encourage homeowners to request that radon testing be added the home inspection process. Your Home Inspector will set up the monitoring equipment in the home and report on the results. If an elevated level of radon is detected, steps can be taken to reduce the concentration to or below acceptable levels inside virtually any home. This can include a relatively simple setup such as a collection system with a radon vent pipe, which prevents radon from entering the home in the first place. Professional mitigation services can provide recommendations for a home's specific conditions.
For more on this or other home and real estate needs, I welcome your call, text or email. Happy to be of service!
Matt Wielgos
EXIT Best Realty
Cell: 815-861-8352
Email: EXITBestHomes@gmail.com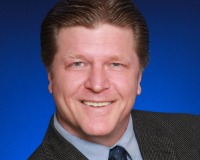 As an agent who's an expert in this local area, I bring a wealth of knowledge and expertise about buying and selling real estate here. It's not the same everywhere, so you need someone you can trust f....