Now May Be Your Time To Sell
Note: Contact me today to review your home value, click here to request your free home valuation with no obligation.
Ohio's July Housing Report: Historically low inventory, rising list prices and fewer days on the market*
On August 8, 2017
By Carl Horst, Ohio REALTORS Director of Publications/Media Relations
The latest review of the Ohio housing marketplace shows a continued rise in list prices and fewer days homes are being marketed compared to July 2016. Overall, the Buckeye State is continuing to confront the challenges posed by historically low inventory levels of homes listed for sale.
The headline from realtor.com's July 2017 Housing Report, which tracks inventory of for-sale single-family homes and condos, median list prices, inventory levels and days on the market for cities across the country, is that the market continues to favor sellers, with homes selling faster than last year in eight out of 10 markets. More:
Prices in the residential real estate market remain at seasonal and historical peaks while for-sale inventory remains very limited, according to new data on inventory and demand from realtor.com. The pace of sales started to move away from seasonal peaks but remains brisk in July, with homes moving 7 percent more quickly than last year.

The median age of property listings on realtor.com in July is 64 days, which is up four days from last month but indicates that properties are still selling four days faster than this time last year.

The nationwide median home list price has now remained at $275,000 since May, and now represents a 10 percent increase over last year.

With the summer season well under way, total inventory has hit the usual seasonal peak, and age of inventory has begun to increase again on a monthly basis, yet both measures remain substantially lower than last year. Over 510,000 new listings hit the market in July, marking the third month in a row with a yearly increase. However, that influx is concentrated on the upper tier, failing to offer relief to the mid-low tier, making it difficult for the average buyer to jump into the market.

"We normally see the housing market begin to slow down in mid summer, but with this year has been a different story," said Javier Vivas, manager of economic research at realtor.com. "After a strong, precocious start to the home buying season, the pace of sales has kept inertia and homes are not only selling faster than last July, but also faster than last year's peak months. Fast moving inventory doesn't always translate into higher overall sales, particularly if there isn't enough inventory injected back into the market, which is exactly what we continue to see in July.

"Home prices are also failing to show hints of the usual seasonal cool down, and remain at stubborn highs," Vivas added. "Mid-low tier homes are flying off the shelves and taking time to replenish, and they are instead being replaced by higher priced, larger homes, changing the composition of available inventory to a hungry but now frustrated pool of buyers."
July 2017 vs. July 2016


List Prices
Active Listings
Days on Market
U.S. Average
10%
-10%
-7%
Ohio Markets




Akron
16%
-19%
-17%
Ashtabula
-2%
-23%
-3%
Canton-Massillon
6%
-11%
-6%
Chillicothe
0%
-13%
0%
Cincinnati
21%
-22%
-16%
Cleveland-Elyria
12%
-13%
-12%
Columbus
29%
-50%
-16%
Dayton
14%
-33%
-20%
Findlay
2%
-19%
-6%
Lima
-1%
-26%
-10%
Mansfield
17%
-32%
-23%
Marietta
4%
-4%
19%
New Philadelphia-Dover
0%
-3%
-9%
Portsmouth
4%
-3%
-23%
Salem
6%
-1%
-4%
Sandusky
4%
-23%
-24%
Springfield
-6%
-22%
-10%
Steubenville-Weirton, WV
1%
-6%
3%
Toledo
4%
-16%
-10%
Wooster
10%
-17%
-24%
Youngstown-Warren-Boardman
6%
-10%
-11%
Zanesville
7%
-15%
0%
"The Ohio housing market is facing a significant challenge due to the historically low number of homes currently listed for sale," said Ohio REALTORS President Pete Kopf. "The shortfall in inventory is not only helping to push list prices higher, it is a key factor in quickening the pace of sales we're experiencing in nearly every market throughout the state."
*This blog originally appeared on the ohiorealtors.org website: http://ohiorealtors.org/2017/08/08/ohios-july-housing-report-historically-low-inventory-rising-list-prices-and-fewer-days-on-the-market/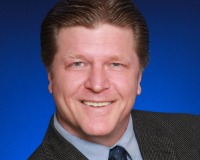 As an agent who's an expert in this local area, I bring a wealth of knowledge and expertise about buying and selling real estate here. It's not the same everywhere, so you need someone you can trust f....