Steps To Saving Your Down Payment
When you need money for a down payment, you'll likely have to spend some time saving up. While this will entail some sacrifices, it doesn't mean you have to go without. I know saving for a down payment to buy a house is tough. But they also know there are ways to reach your goal without feeling deprived.
Here are my top tips help you save for a down payment to buy a house and still live your life:
Look Small & Think Big: Look at your budget for small ways to save, and think about the big picture, which is preparing to buy a house. Things like canceling some magazine or newspaper subscriptions and buying less expensive beverages can get you there quicker. For instance, downshifting from a $4 cup of coffee to a $2 cup five days a week saves you $10 weekly, or $520 a year.

Adjust Your Saving Strategy:Talk to an investment advisor or your banker about moving some money in your savings account into higher-yield accounts or investing some money. You may want to extend your down payment timeline to give yourself more time to save, too.

Spend Some & Save Some: Before buying something you don't need, consider how much that money will boost your buy-a-house fund. If you still buy the item, put an equal amount of cash into your down payment fund.
I love helping people navigate the road to homeownership. Whether it's your first time buying a house or you've owned property for years, you can count on me to keep you in the safe lane and on the fast track to a winner's seat at the closing table.
If you are ready to start house hunting, get in touch with me, Matt Wielgos, at EXIT Best Realty in Lebanon, OH. Call me at (815) 861-8352, and check out my website for more information about services to assist you as you begin your search.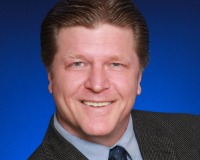 As an agent who's an expert in this local area, I bring a wealth of knowledge and expertise about buying and selling real estate here. It's not the same everywhere, so you need someone you can trust f....